Sefac group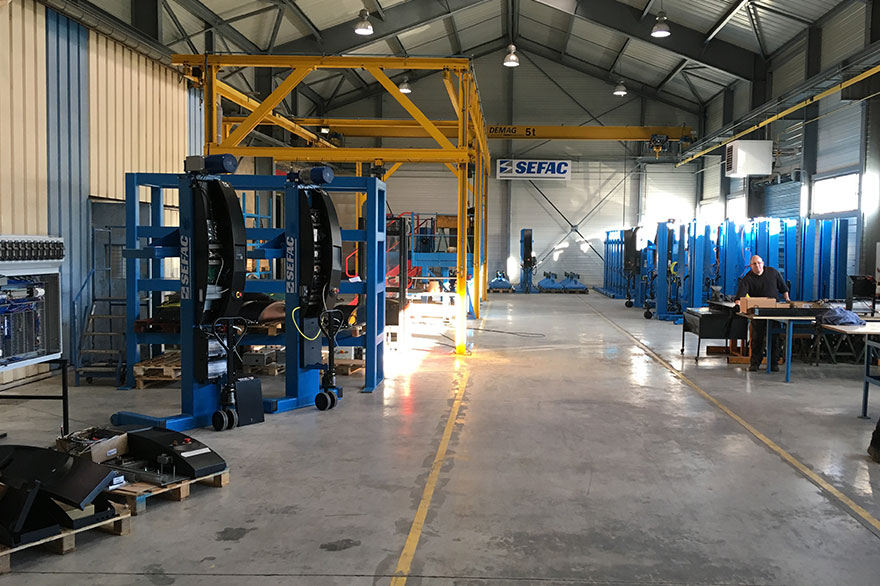 A long tradition of innovation and people at the forefront of our products!
SEFAC has been designing, manufacturing and marketing heavy-duty column lifts for over 50 years. With this know-how and expertise, we have continuously developed ranges of equipment that are tailored to our customers' needs and which meet the increasingly demanding innovation and safety requirements.
As the French reference for lifting equipment, SEFAC has established itself as a leader by developing patented technologies that make our column lifts the most reliable and safest on the market.
Headquartered in France in the industrial region of the Ardennes, the SEFAC Group has 3 subsidiaries abroad, in the UK, Spain and the USA. Over 90 employees worldwide apply their skills, know-how and determination so that the SEFAC group can continue to develop new and more innovative products.
Our values
Our DNA is founded on a core set of human values and we place our men and women at the heart of our company strategy. With a solid corporate culture, we motivate and encourage our teams to focus on quality, responsiveness and trust in order to ensure high customer satisfaction.
Integrity
Trust
Commitment
Responsiveness
Modernity