Rail solution
Rail solution
SEFAC designs outstanding made-to-measure column lifts!
For over 40 years, SEFAC has been recognized for the high quality of its column lifts and offers a unique custom-made product specifically dedicated to the rail sector.
Preliminary phase of the project
Analysis of the customer's specifications
Mechanical and electrical feasibility study
Product definition
Price offer
After order validation
Project management
Finite element calculations
Mechanical design and layout
Study and electrical diagram
Production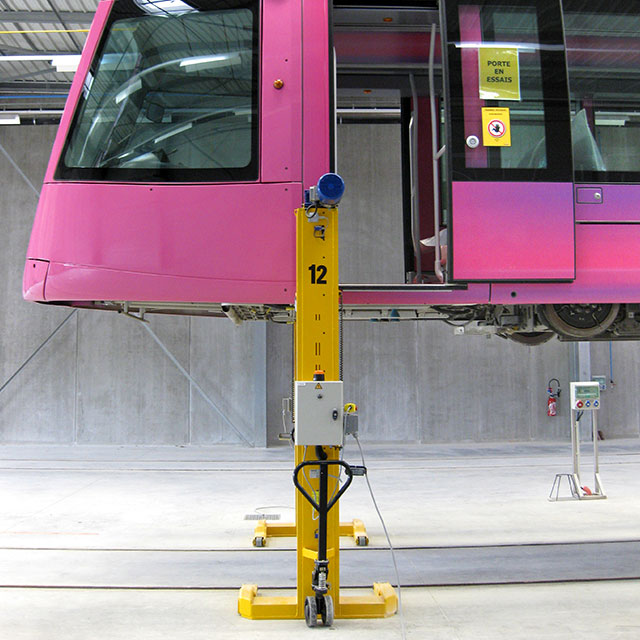 As a specialist in custom-made rail columns, SEFAC will find the right solution for your maintenance projects and your technical constraints. Our project managers for rail applications will work with you from the start to develop specifications that meet your requirements. Your project becomes a reality through regular cooperation and interactions between your teams and ours!
A dedicated project team at your service
A single point of contact for project management
Rail expertise
Study and consultancy
Customized offer
Specific projects
As an added value of the SEFAC group and thanks to our unique proactive approach, we can offer you the most suitable column lifts for your rail maintenance projects.
See our range of rail column lifts. :